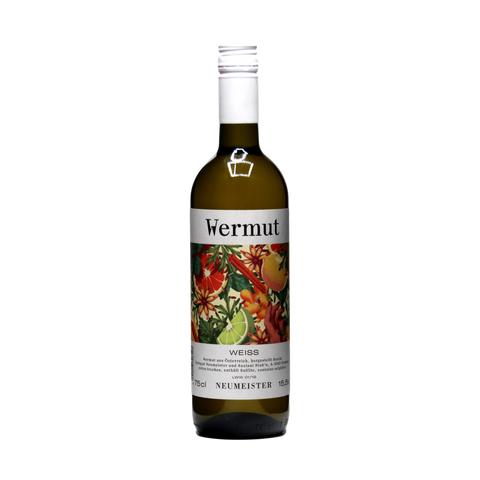 Christoph Neumeister
Wermut NV
Wine Details:
Farming: Organic
Region: Styria, Austria
Vintage: NV
Grapes: Sauvignon Blanc
Colour: Vermouth
ABV: 15.5%
Size: 75 cL
The base of this vermouth is Sauvignon blanc grapes made with carefully selected herbs and spices coming from the Neumeister winery. The label is a lovely tribute to the vermouth inside - think grapefruit, ginger, cloves, star anise, wormwood & cardamom all harmonizing together to create this wildly flavourful digestif. Best enjoyed over ice!