Domaine des Rouges Queues
'When we first arrived in Maranges, we completely fell in love with the place. We first bought it without thinking of making wine. It is completely different form the rest of Burgundy. It is wild, with lots of forests around here, and birds, hence the name of the estate.'
In the early 90's, Isabelle and Jean Yves Vantey met in the hills of Valais, Switzerland. Their love and passion for wines led them to Burgundy to start an adventure together, with the creation of Domaine des Rouges Queues in 1998 in the village of Sampigny-Les-Maranges, farming 1ha of Maranges Rouge. To date the domaine encompasses 15 different sites across various areas/appellations for a total of 5.46ha, including Côte de Beaune Blanc, Santenay, Aligoté, Haute Côte de Beaune Rouge, Haute Bourgogne Rouge as well as Maranges Blanc.

Since 1998, they have been working the land in the most respectable way, following organic and biodynamic principles, each site having its own management plan, depending on the wines' profile - some plots are ploughed with horses, some are fully covered with natural grass and left without much disturbance. In 2008, they applied to receive the organic/biodynamic certification. In the cellar, all fermentation starts naturally - Pinots are whole bunch macerated in open, old oak vats, with some pumping over, and punch downs.

Maceration lasts 10-15 days, and very little sulphur is added in the process. Whites are whole bunch pressed. The Aligoté is aged in tank on the lees, whereas all other cuvées are barrel aged for about 10-12 months before being bottled.

It took us a while to search and find the right Burgundy producer to open that part of the portfolio. There are a great amount of extremely talented growers in this area, but it was also clear to us that we needed to meet people that have the same values we are fighting for. For us, Isabelle and Jean Yves were those people, and were a no- brainer to get the ball rolling with Burgundy for us.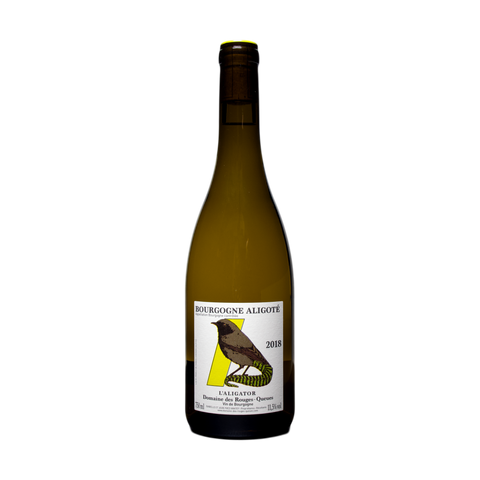 Domaine des Rouges Queues