Tasting Topics
Optional themes to make sure you get the most out of your tasting.
Intro to the Portfolio
Get to know our wines in a relaxed and easy-going way. We'll discuss winemaking techniques, share stories about winemakers and cover the basic skills of wine tasting.
Exciting & Experimental
For wine lovers looking to challenge their palates, push their boundaries, and learn about industry leaders and their unique vinification styles.
French Rockstars
A tasting tour of the most famed and established regions of France — from future classics to the mavericks of the region.
Choose Your Own Adventure
We work with a vast range of growers, regions and grapes and would love to tailor an experience for you based on your interest. Examples: Orange Wine Deep Dive, Trip to Italy, Get to Know Pinots, Newcomer Team Highlights, Austrian Icons, and more.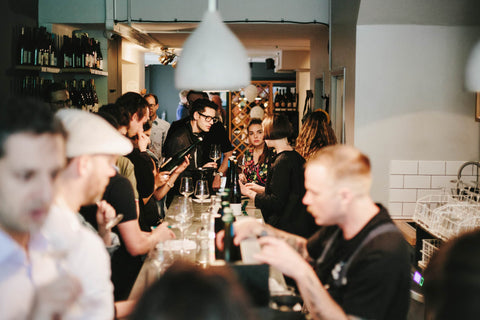 You Come To Us
Newcomer Dalston
Reserve seats in our bar for a guided tasting. Comes with bar snacks and an optional cheese pairing.
We Come To You
Outside Events
Looking to add an exciting element to a dinner party or a corporate gathering? We'll bring the wine and good times to you! Options include a guided wine pairing, blind tasting, or wine bar set up.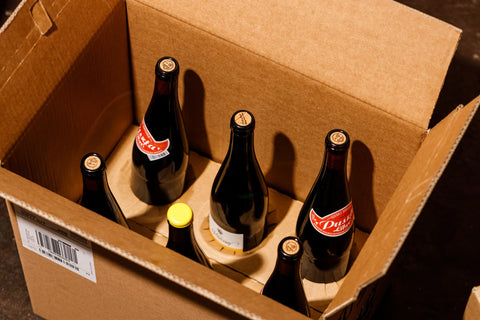 No Travel Necessary
Virtual Tasting
Our virtual tasting sessions are interactive, informative, and in ya own home! This is a perfect option for people wanting to catch up with friends across the globe, celebrate with colleagues or entertain company clients.
Fill out the form below and let us known the details for your tasting so we can confirm a date, time, bottle lineup, and invoice.
The event, number of guests and payment for the class will need to be confirmed and paid for in advance of the event.
Receive Your Wine (if necessary)
Once the date and bottle selection has been decided, we will ship the wines to the necessary households or locations before the class.
The event will be an hour long unless more time is requested and led by one of our Newcomer Wines team members. Good vibes guaranteed and participation heavily encouraged!
To get a quote or book a tasting, please fill out the form below!
If possible, please include the following info:
Event Type:
Event Date:
Theme:
Number of participants: