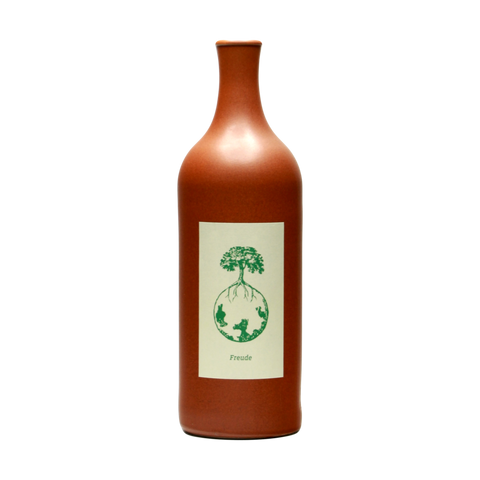 Werlitsch
Freude 2019
Wine Details:
Farming: Biodynamic
Region: Styria, Austria
Vintage: 2019
Grapes: Chardonnay, Sauvignon Blanc
Colour: Skins
ABV: 11%
Size: 75 cL
A wine that is the equivalent of a long novel. It will capture your imagination and just for a moment, allow you to delve out of this world. Freude means Joy in German, and opening a bottle of this skin contact giant always brings a big smile to our faces. Ewald infuses the skins with the juice for almost a year in some vintages, allowing the wine to take on layers upon layers of flavour.