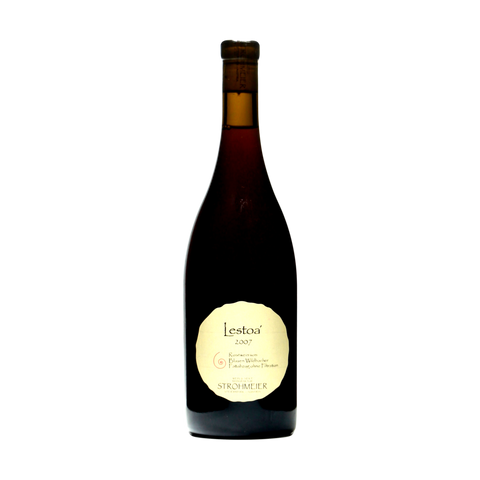 Strohmeier
Lestoa 2007
Wine Details:
Farming: Biodynamic
Region: Styria, Austria
Vintage: 2007
Grapes: Blauer Wildbacher
Colour: Red
ABV: 12.5%
Size: 75 cL
A wine that shows the humble beginnings of the Strohmeier's journey making zero intervention wines. It's a remarkable hallmark for what they stand for - made from the hyper local Blauer Wildbacher grape, from their vineyard in Lestein, next to their house. For those saying Rosé wine is not worthy of aging, think again.