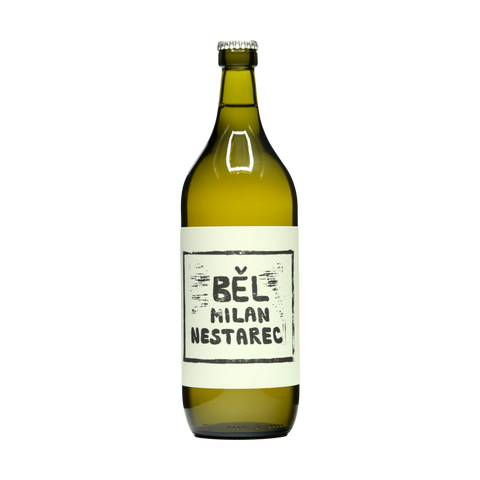 Milan Nestarec
Bel White 1L 2021
Wine Details:
Farming: Organic
Region: Moravia, Czech Republic
Vintage: 2021
Grapes: Müller-Thurgau, Grüner Veltliner, Welschriesling
Colour: White
ABV: 12%
Size: 100 cL
One of our go-to recommendations for a dinner party, picnic at the park, or brunch bev situation. First of all, it's a full liter, so there's a couple extra glasses to go around. Second, and most importantly, this wine is energetic, refreshing and incredibly likable. An easy-breezy white that will probably disappear faster than most 750ml bottles. You get the vibe.