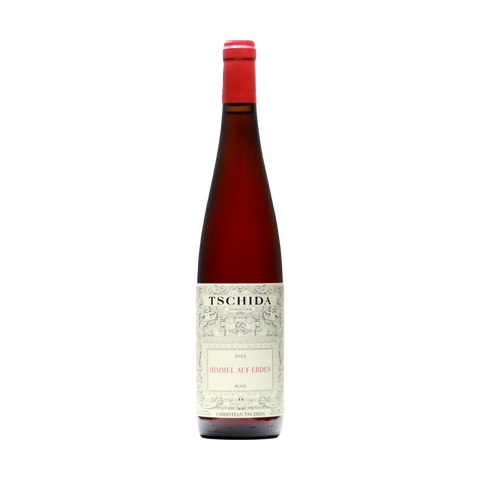 Christian Tschida
Himmel Auf Erden Rosé 2022
Wine Details:
Farming: Organic
Region: Burgenland, Austria
Vintage: 2022
Grapes: Blaufränkisch
Colour: Rosé
ABV: 12%
Size: 75 cL
Ohhh how we love this wine. If a genie granted us three wishes, we would use all three wishes on asking for this wine. Full of bright, juicy red fruits – but that's just the beginning. Rose petal, pink peppercorn, rhubarb, lime zest and a chalky minerality all dance together on the palate. Oozing with charm without ever sacrificing on complexity. There's a reason Tschida named it Himmel Auf Erden – 'heaven on earth'.