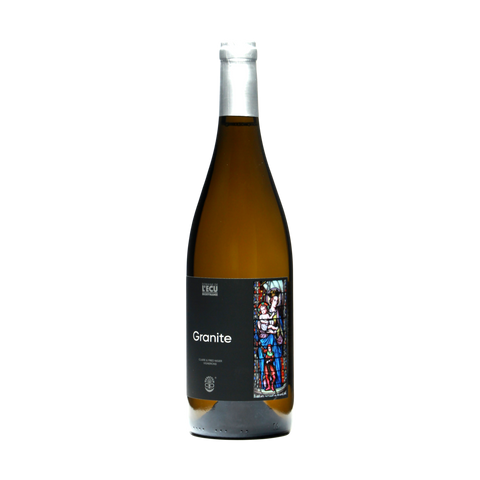 Domaine de l'Ecu (Fred & Claire Niger)
Muscadet Cuvée Granite 2020
Wine Details:
Farming: Biodynamic
Region: Loire, France
Vintage: 2020
Grapes: Melon de Bourgogne
Colour: White
ABV: 12%
Size: 75 cL
A dream with seafood but refreshing on its own, this wine shows the impact of different
 soils on the grape, Melon de Bourgogne, and the true potential of how great muscadet can be.
 The winemakers, Fred & Claire, believe deeply in the power of energy transmission and use crystals in their winery to energize their wines. If that's a little too woo-woo for you, we totally get it. But one sip of this wine and it's easy to see that it's brimming with life.