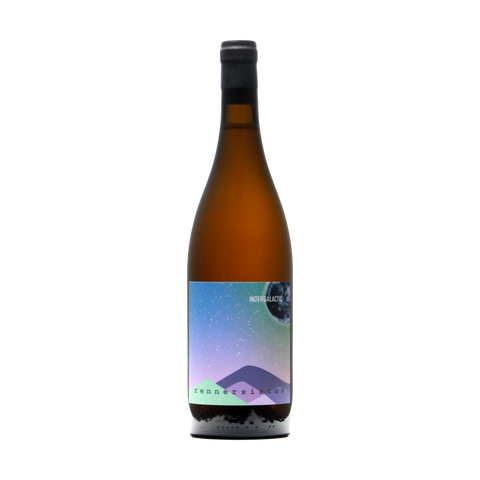 Renner&sistas
Intergalactic 2022
Wine Details:
Farming: Biodynamic
Region: Burgenland, Austria
Vintage: 2022
Grapes: Welshriesling, Chardonnay, Gewurztraminer, Grüner Veltliner, Muscat
Colour: Skins
ABV: 11.5%
Size: 75 cL
Oh Renner&Sistas, we love you! Expressive yet easy-going, the five different varietals in this blend were all macerated for different lengths of time, resulting in a super approachable yet layered skin-contact wine. Like the name suggests, this wine makes us think of stargazing on a clear night – bright, sparkly, and the longer you pay attention, the more is revealed to you! Also like stargazing, this wine can be appreciated regardless of your experience – a great entry-level bottle of orange wine, and one that's sure to make you want to explore further!