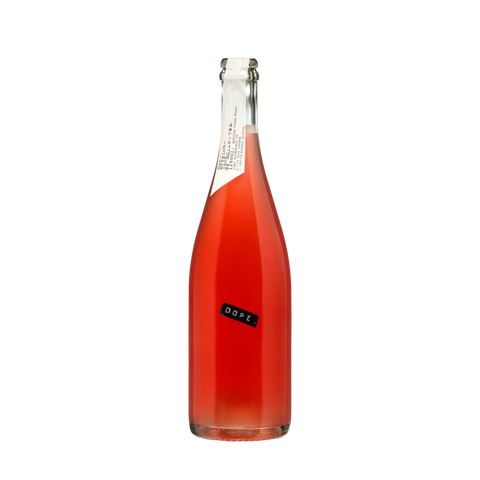 Claus Preisinger
Dope 2020
Wine Details:
Farming: Biodynamic
Region: Burgenland, Austria
Vintage: 2020
Grapes: Blaufränkisch
Colour: Rosé
ABV: 12%
Size: 75 cL
This wine is DOPE! A perfect rosé teetering on the edge of chillable red. Don't be fooled by the pop cap - this wine is not sparkling. But while there may not be bubbles, the bright fruit, soft acidity, and light texture makes it sparkle and shine! Serve it ice cold on a hot summer day or sip it lightly chilled with dinner - either way, this deliciously dope rosé is always a good idea.