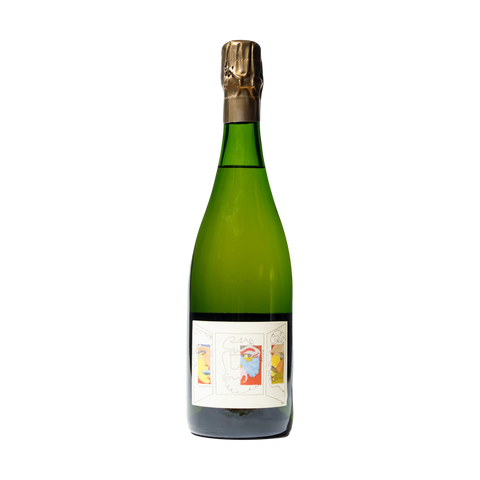 Timothée Stroebel
Tryptique NV
Wine Details:
Farming: Organic
Region: Champagne, France
Vintage: NV
Grapes: Pinot Noir, Pinot Meunier, Chardonnay
Colour: Sparkling
ABV: 12.5%
Size: 75 cL
They say good things come in threes, and this champagne is no exception. Outside the bottle, the label features a triptych - a work of art divided into three sections. Inside, the cepage is a blend of the three primary grapes of Champagne: Pinot Noir mostly, with Pinot Meunier and a splash of Chardonnay. In addition, it comes from three vintages: 2011, 2013 and 2014, and from three soil types; chalk, loam and clay. On first opening, it is tightwound, mineral, smoky and saline, with lime rind and cranberries. After a few minutes in the glass, it starts to open up and show a savoury side reminiscent of thyme, juniper and bay leaves. It's a wine that keeps on giving, with new flavours emerging continually.  One sip of this wine and you'll be convince of the true brilliance of grower Champagne.