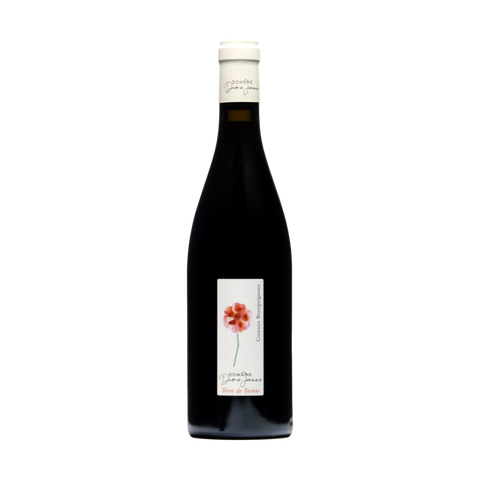 Domaine Dame Jeanne
Terre de Sienne 2019
Domaine Dame Jeanne was created in 2017 by Jeanne Piollot, the daughter to two winemaking families in Champagne: Piollot on her father's side and Marie Courtin on her mother's side.
Working with vineyards in northern Burgundy, this wine is a beautiful example of her vision. A delicate blend of 90% Pinot Noir and 10% Gamay from Châtillonnais vineyards. A unique bottling as most wines produced in Châtillonnais are sparkling Crémants de Bourgogne. Similar to the rare still wines of Champagne, this Pinot/Gamay blend is ultra light on the palate, with bright red fruits and pretty acidity.
An absolute standout, especially for the price!
Wine Details:
Region: Burgundy, France
Vintage: 2019
Grapes: Pinot Noir, Gamay
Colour: Red
ABV: 12%
Size: 75 cL
Farming: Organic