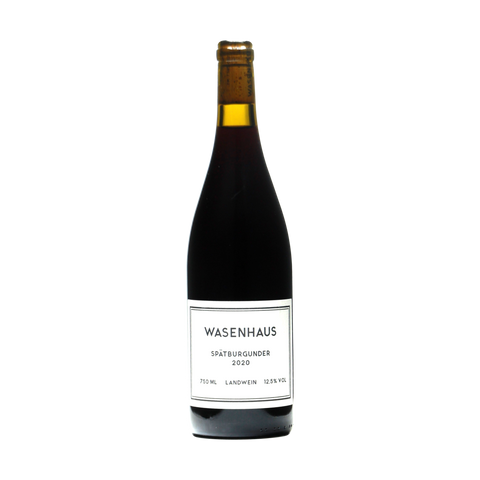 Wasenhaus
Spätburgunder 2020
Wine Details:
Farming: Organic
Region: Baden, Germany
Vintage: 2020
Grapes: Spätburgunder
Colour: Red
ABV: 12.5%
Size: 750 mL
We've just restocked a few bottles of this incredibly special Pinot Noir. It's a stop you in your tracks, fall in love with Pinot all over again kind of wine. Cool climate energy with a bit of sour cherry, some floral rose notes, and an underlying salinity. A cult favourite for a reason.