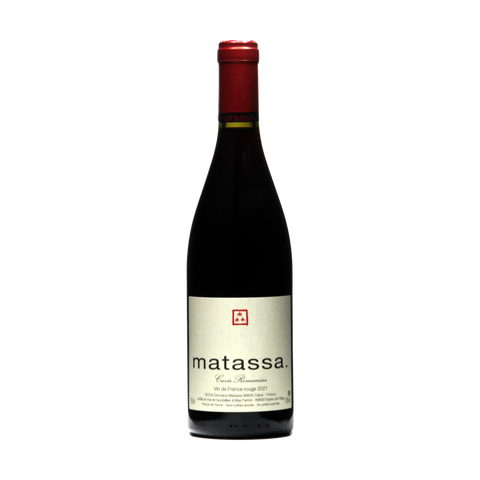 Matassa
Romanissa 2018
Wine Details:
Farming: Biodynamic
Region: Roussillon, France
Vintage: 2018
Grapes: Lledonner Pelut
Colour: Red
ABV: 11.5%
Size: 75 cL
In the Catalan language, Romanissa means "the place where the Rosemary grows" and we can't think of a more fitting name for this bottle. With notes of fresh-cut herbs and wild red berries, this wine transports you to a forest picnic in the summer time. Lovely chilled from the fridge and a delicious with a Turkish spread.