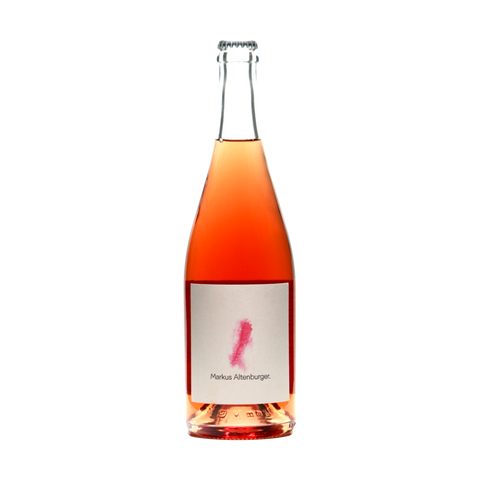 Markus Altenburger
Prickelnd Rosé NV
Wine Details:
Farming: Organic
Region: Burgenland, Austria
Vintage: NV
Grapes: Blend
Colour: Sparkling Rosé
ABV:
Size: 750 mL
During our trip to Burgenland this year, Markus invited us to his vineyards for a breakfast of Austrian pastries and a few glasses of bubbly. And let me tell you, this sparkling rosé is the dreamiest brunch bev. With just the right amount of fruit and acidity, it's juicy but crisp, bubbly but delicate, and may have been a little too easy drinking. Sunshine in a bottle.