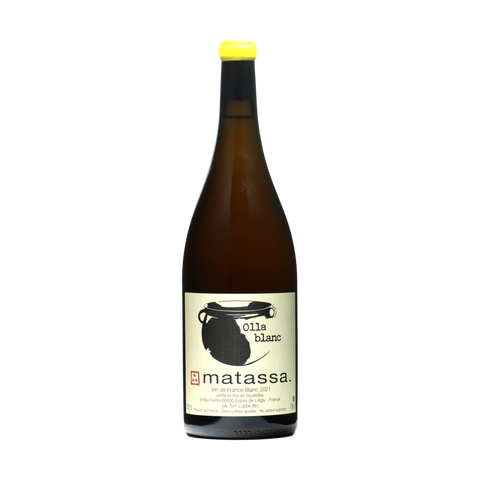 Matassa
Olla Blanc 2021 MAG
Wine Details:
Farming: Organic
Region: Roussillon, France
Vintage: 2021
Grapes: Macabeu, Muscat Blanc à Petits Grains, Muscat de Alexandria
Colour: Skins
ABV: 10.0%
Size: 150 cL
A wine that ticks every box: Thirst-quenching, Flavourful, Delicious. Not sure if you'll like orange wine? This is your ABC Starter Pack - a floral delight, with citrus, orange zest and a splash of the French riviera.