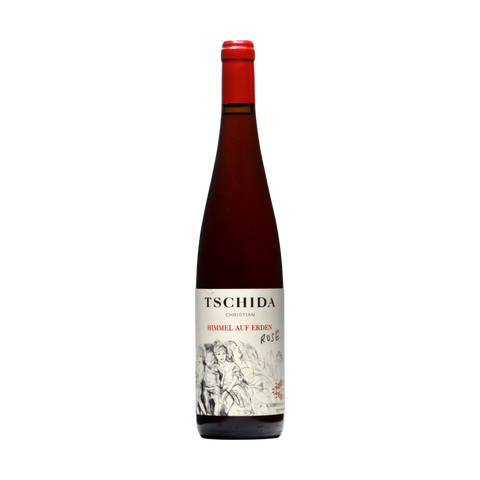 Christian Tschida
Himmel Auf Erden Rosé 2019
Wine Details:
Farming: Organic
Region: Burgenland, Austria
Vintage: 2019
Grapes: Cabernet Franc
Colour: Rosé
ABV: 11.5%
Size: 75 cL
A masterpiece and probably one of Christian's signature wines. The 'Himmel Auf Erden' Rosé is a testament to his favourite red grape variety, Cabernet Franc — some say it's like '30 shades of Cabernet Franc'. Besides the stunning magenta colour, this is a versatile wine that pairs with a wide range of cuisines like middle eastern or thai food, and at the same time, always has a place on our list of favourite 'all-year-round-aperitivos'.