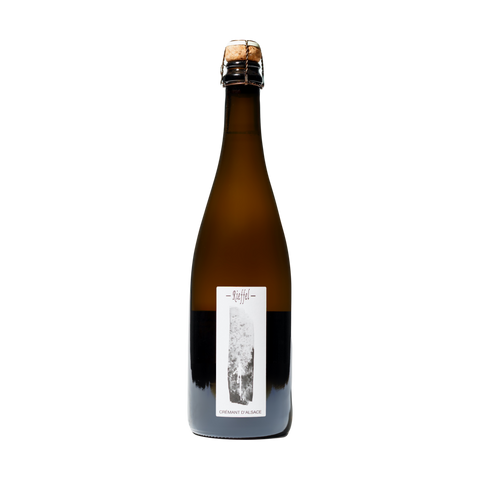 Domaine Rieffel
Cremant d'Alsace 2020
Wine Details:
Farming: Organic
Region: Alsace, France
Vintage: 2020
Grapes: Auxerrois, Pinot Gris, Riesling
Colour: Sparkling
ABV: 12.5%
Size: 75 mL
Lucas Rieffel is farming and making wines of the future. His wines are not your typical charming-but-old-school Alsatian wines; rather they are emotive, jolting wines that show an entirely new face of Alsace. This cremant is zingy yet luxurious, like a hefty squeeze of lemon on a fresh crepe. If you're looking for a delicious traditional method sparkling wine without the Champagne price tag, you've come to the right place.