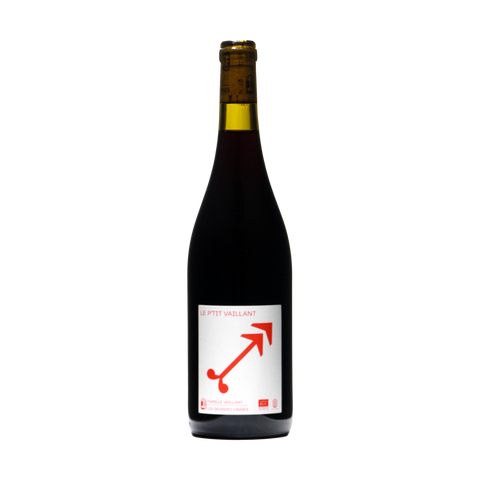 Les Grandes Vignes
Le P'tit Vaillant NV
Wine Details:
Farming: Biodynamic
Region: Loire, France
Vintage: NV
Grapes: Groslot, Cabernet Franc
Colour: Red
ABV: 12%
Size: 75 cL
Mostly Cab Franc with a bit of Grolleau Noir! This is a light and juicy red with a zip, zap, high-energy attack. Pop it in the fridge for a night out with friends or chill out with a glass for a couch zone moment.