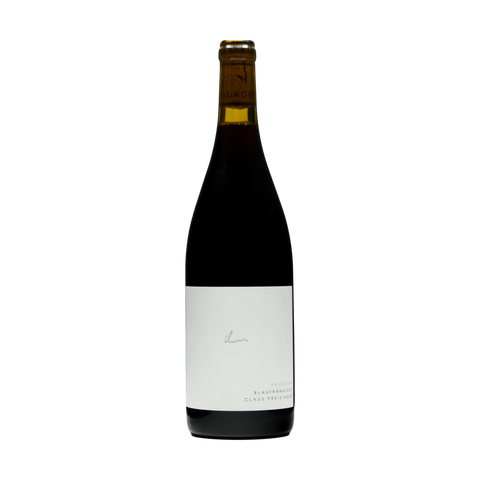 Claus Preisinger
Kalkstein 2021
Wine Details:
Farming: Biodynamic
Region: Burgenland, Austria
Vintage: 2021
Grapes: Blaufränkisch
Colour: Red
ABV: 12.5%
Size: 75 cL
A wine that might be so juicy you could drink it like squash, but that doesn't make it any less serious. It has delicious blueberry and white pepper tones, and there is a certain finesse here, particularly in the very fine grained texture of the tannins. Claus has told us that he actually tastes the limestone to see if he can find the same taste in the wine - and when we taste this wine and close our eyes, we see a crumbly piece of limestone right in front of us.
Claus Preisinger
Claus Preisinger's story starts 20 years ago at the tender age of 20 with a few tanks and barrels. The newly trained winemaker had just started working for Hans Nittnaus - back then, and still today, one of the pioneers of early organic winemaking in the region. What always stayed was his immense talent to reflect purity and balance in his wines. Around 2006/2007, alongside like-minded growers in the village, he ...